Breast pumps are invaluable tools for breastfeeding mothers, offering flexibility, convenience, and the ability to maintain milk supply while managing various aspects of life. Whether you're a working mom, a caregiver, or simply seeking some flexibility in your breastfeeding routine, a breast pump can be a game-changer. In this article, we'll provide you with reviews of some top breast pumps to help you find the perfect fit for your breastfeeding journey.
1. Spectra S1 Plus Hospital Strength Breast Pump
The Spectra S1 Plus is a hospital-strength breast pump designed for efficient, comfortable pumping. It offers customizable settings for suction and cycle speed, allowing you to find your ideal comfort level. The rechargeable battery makes it portable and suitable for use anywhere. Many users praise its quiet operation and powerful performance.
2. Medela Pump in Style Advanced Breast Pump
Medela's Pump in Style Advanced is a popular choice among breastfeeding moms. It features a double electric pump for efficient pumping and comes in a stylish and discreet tote bag. The adjustable speed and vacuum settings allow for personalized comfort. Its proven track record and wide availability of replacement parts make it a reliable option.
3. Elvie Pump Double Electric Wearable Breast Pump
For ultimate convenience and discreet pumping, the Elvie Pump is a hands-free, wearable electric pump that fits inside your bra. Its compact and wireless design allows you to pump discreetly and go about your day. The Elvie Pump is quiet, rechargeable, and compatible with a smartphone app that tracks milk volume in real-time.
4. Willow Generation 3 Hands-Free Wearable Breast Pump
Willow's Generation 3 is another wearable breast pump designed for on-the-go moms. It offers hands-free pumping and comes with reusable milk containers. The smart suction technology adjusts to your milk flow and offers customizable settings. The Willow app tracks milk production and pumping sessions.
5. Haakaa Silicone Breast Pump
The Haakaa Silicone Breast Pump is a simple yet effective manual breast pump made from food-grade silicone. It's incredibly easy to use and is especially useful for catching letdown milk from the non-nursing breast during feedings. Many moms appreciate its affordable price, ease of cleaning, and portability.
6. Lansinoh Signature Pro Double Electric Breast Pump
Lansinoh's Signature Pro Double Electric Breast Pump offers a budget-friendly option with customizable settings for suction and cycle speed. It features a closed-system design to prevent milk backup in tubing. The pump's LCD screen displays important information, and its compact size makes it suitable for travel.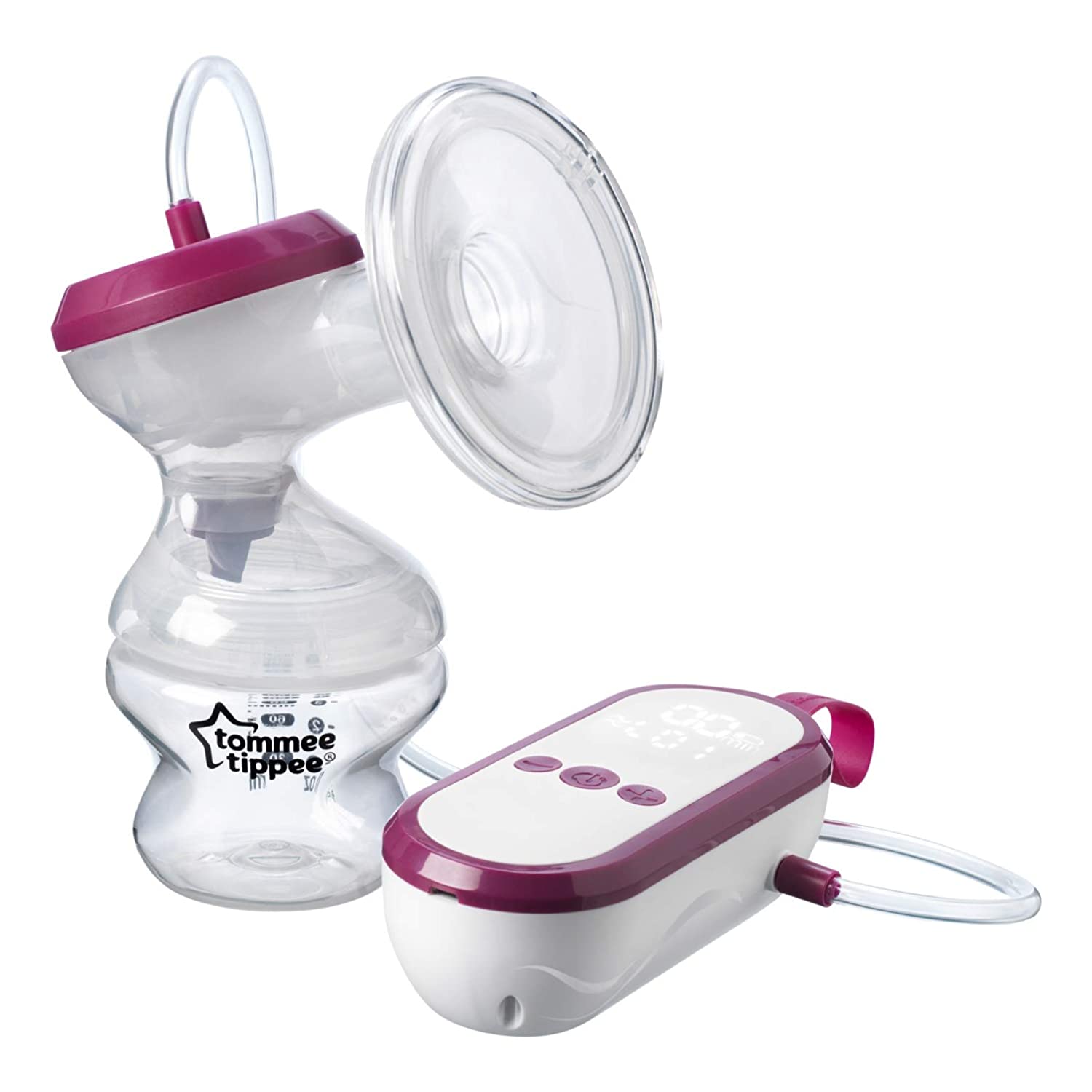 Factors to Consider
When choosing a breast pump, consider these factors:
Pumping Frequency: How often will you be pumping? This can influence whether you opt for a manual or electric pump.
Portability: Do you need a pump for on-the-go use or mainly for at-home pumping?
Comfort: Look for pumps with adjustable settings to customize your pumping experience.
Budget: Consider your budget and explore options within your price range.
Reviews and Recommendations: Read user reviews and seek recommendations from other moms or healthcare providers.
In conclusion, finding the right breast pump is a crucial decision for breastfeeding moms. The choice depends on your unique needs, lifestyle, and preferences. By exploring reviews and considering factors like portability, comfort, and budget, you can make an informed decision that supports your breastfeeding journey and ensures your baby receives the best nourishment possible.