When it comes to dressing your baby, comfort and style go hand in hand, and baby rompers are the perfect embodiment of both. Rompers are not only incredibly cute but also practical, making them a popular choice for parents looking to keep their little one comfortable and fashionable. In this article, we'll explore the world of baby rompers, their versatility, and why they're a must-have addition to your baby's wardrobe.
What Are Baby Rompers?
Baby rompers are one-piece garments that cover both the top and bottom of your baby. They come in various styles, from sleeveless to long-sleeved, and can have either short or long legs. Some rompers are designed for play, while others are more formal for special occasions.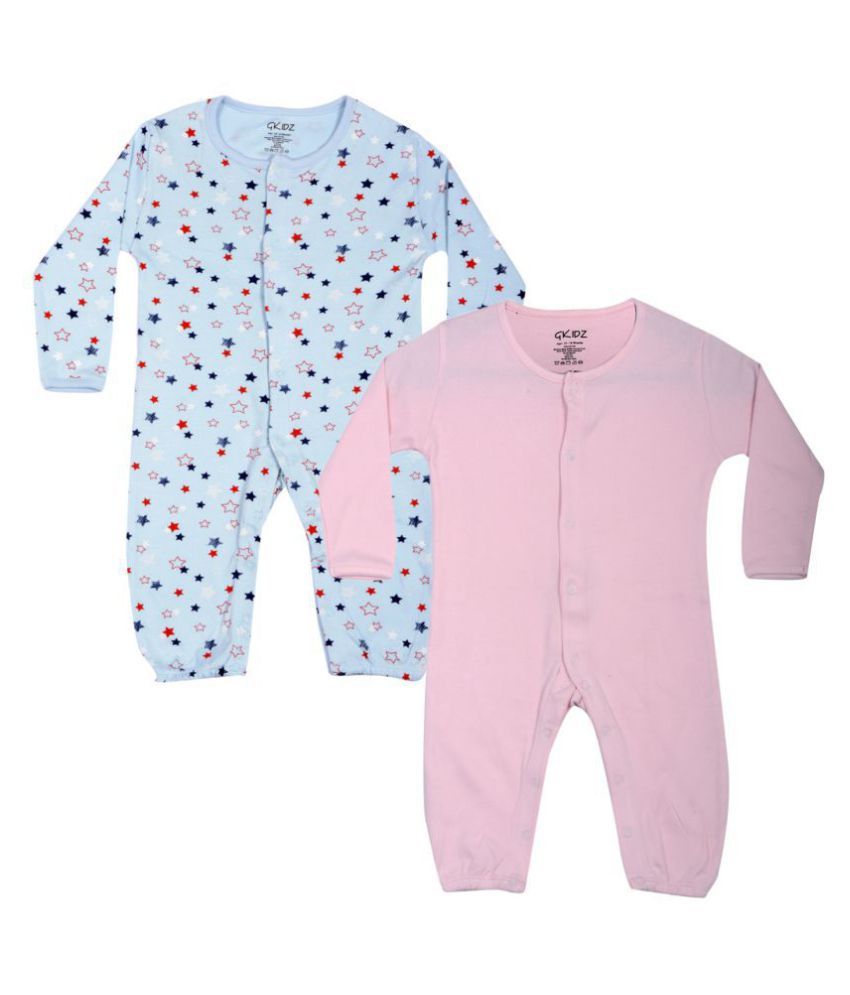 Versatility of Baby Rompers:
Everyday Wear: Baby rompers are perfect for everyday wear. They are easy to put on and take off, making diaper changes a breeze. Rompers are an excellent choice for both playtime and naptime.
Stylish Outfits: Many rompers are available in a wide range of colors and patterns, making them a stylish choice for your baby. You can find rompers that suit any occasion, from casual outings to formal events.
Comfortable Sleepwear: Rompers are also suitable as baby sleepwear, especially during warmer months. Their lightweight and breathable fabric ensure your baby sleeps comfortably.
Layering Options: Rompers can be layered with other clothing items like cardigans or leggings in colder weather, providing versatility for year-round wear.
Diaper-Friendly: The snap or button closures on rompers make diaper changes quick and easy without the need to remove the entire outfit.
Choosing the Right Baby Romper:
When selecting a baby romper, consider the following factors:
Material: Choose rompers made from soft, breathable materials like cotton to keep your baby comfortable.
Fit: Ensure the romper fits your baby well without being too tight or too loose. Babies grow quickly, so it's essential to check sizing.
Ease of Dressing: Look for rompers with snap or button closures that make dressing and changing diapers convenient.
Design: Rompers come in various designs, from solid colors to fun patterns and prints. Pick a design that reflects your baby's style.
Seasonality: Consider the season when choosing a romper. Opt for short-sleeved rompers in summer and long-sleeved or thicker options for colder months.
Baby rompers are a versatile and adorable addition to your baby's wardrobe. They provide comfort, style, and ease of use, making them a favorite among parents. Whether your baby is playing, napping, or attending a special event, rompers offer a practical and fashionable choice for every occasion. With a variety of styles and designs to choose from, you can easily find the perfect romper to keep your little one looking cute and feeling comfortable all day long.