Dressing your baby is one of the many joys of parenthood, and finding the perfect baby dress can be an exciting experience. Baby dresses not only make your little one look adorable but also offer comfort and practicality. In this article, we'll explore the world of baby dresses, from choosing the right styles to considerations for comfort and safety.
Why Baby Dresses Matter
Baby dresses are more than just cute outfits; they offer several advantages:
Comfort: Baby dresses are typically made from soft, breathable fabrics that keep your little one comfortable throughout the day.
Easy Diaper Changes: Many baby dresses feature snaps or buttons at the back or along the crotch, making diaper changes a breeze.
Stylish: Baby dresses come in a wide range of styles, colors, and patterns, allowing you to express your baby's personality and your own sense of fashion.
Versatility: Baby dresses can be dressed up or down, making them suitable for various occasions, from casual outings to special events.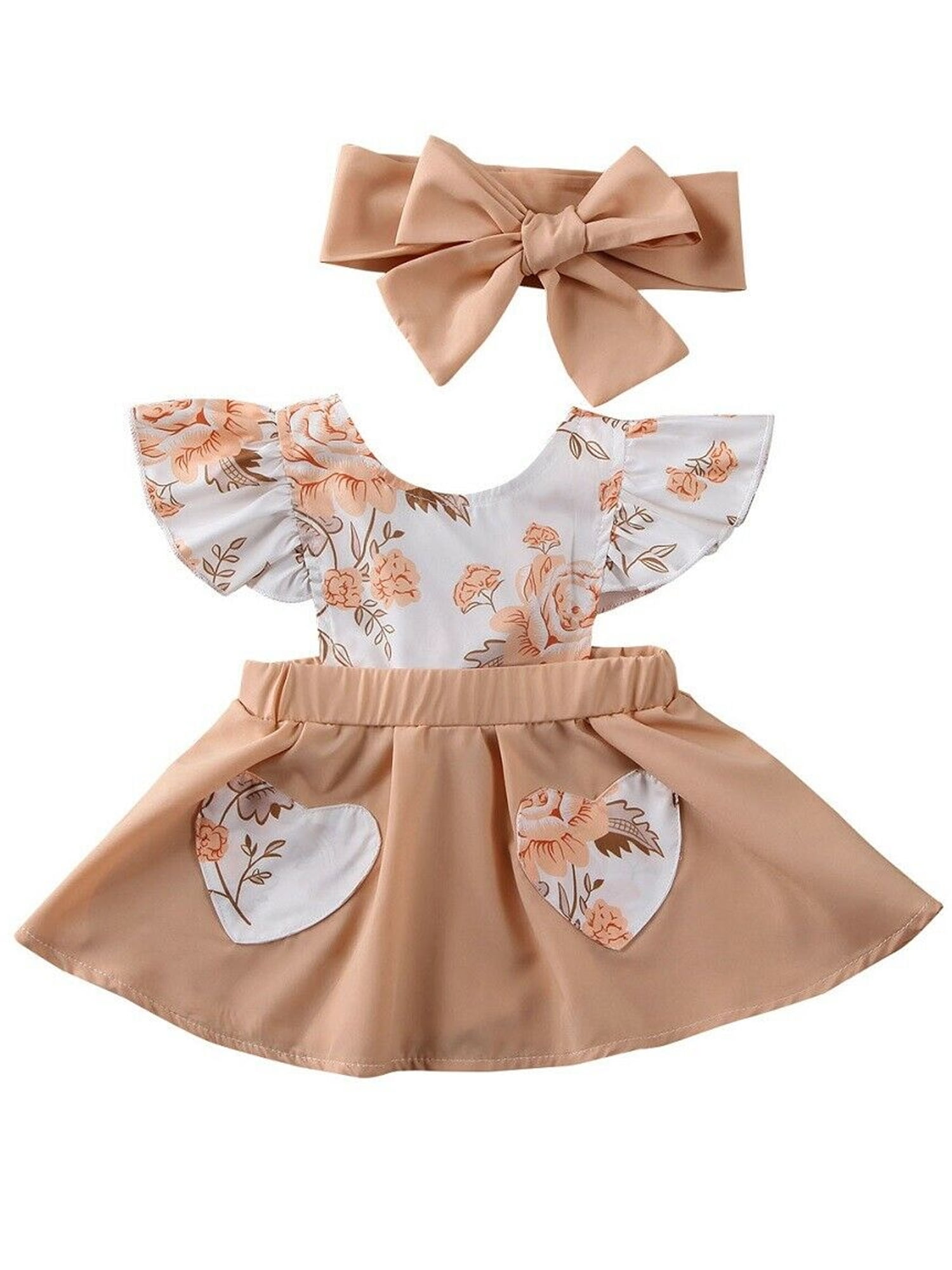 Choosing the Right Baby Dress
When selecting a baby dress, consider the following factors:
Material: Opt for soft, breathable materials like cotton or organic fabrics to ensure your baby's comfort.
Size: Choose the right size to ensure a proper fit. Keep in mind that babies grow quickly, so you may want to buy dresses with a little room to spare.
Design: Baby dresses come in various designs, including A-line, smock, wrap, and more. Choose a design that complements your baby's style and the occasion.
Fastenings: Consider the ease of dressing and changing. Dresses with snaps, buttons, or zippers make life easier for both you and your baby.
Seasonal Considerations: Select dresses appropriate for the current season. Opt for lighter fabrics in hot weather and warmer, layered options in colder months.
Safety: Ensure that the dress doesn't have any small parts that could pose a choking hazard, and avoid dresses with long strings or ribbons.
Comfort and Safety
Comfort and safety should always be a priority when choosing baby clothing, including dresses:
Check for Irritating Seams: Examine the inside of the dress for any rough seams or tags that could irritate your baby's delicate skin.
Avoid Tight Elastic: Dresses with tight elastic bands can be uncomfortable for babies, so choose options with gentle, stretchy waistbands.
Breathability: Ensure that the dress is made from breathable materials to prevent overheating.
Sensory-Friendly Options: Some babies are sensitive to textures and fabrics. Opt for dresses made from soft, sensory-friendly materials if your baby has sensitivities.
Caring for Baby Dresses
To keep your baby's dresses looking fresh and comfortable, follow these care tips:
Read Care Labels: Always check the care labels on the dress for washing and drying instructions.
Pre-treat Stains: Treat any stains promptly to prevent them from setting in.
Use Baby-Friendly Detergent: Choose a mild, hypoallergenic detergent that is gentle on your baby's skin.
Wash Separately: Wash baby dresses separately or with other baby clothing to avoid potential color bleeding.
Dressing Your Baby in Style and Comfort
In conclusion, baby dresses are not only a fashion statement but also a practical choice for your little one's comfort and convenience. By selecting dresses made from soft, breathable materials, considering safety and comfort, and following proper care instructions, you can ensure that your baby looks adorable and feels comfortable in their stylish outfits. Enjoy this special time of dressing your baby and creating precious memories together.